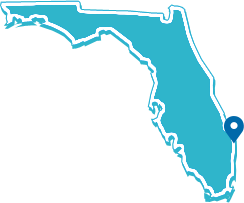 Fort Pierce | Hours: Monday: 2-9pm | Tuesday-Thursday: 2-10pm | Friday-Saturday 12pm-1am | Sunday 11-10pm
Fort Pierce is home to gorgeous beaches, bountiful fishing, and great people. Also known as the Sunrise City, Fort Pierce embodies an Island State of Mind™. It is here where the second location and production facility of Islamorada Brewery & Distillery has landed. You can visit our brewery and catch a glimpse on how the beer is kegged, bottle or canned. Take a break and enjoy one of our freshly tapped beers in our tasting room or check out our award winning spirits!
– Dog Friendly
– Food Truck On-Site
– Family Fun
– Game Room
– Check out our awesome events!
Whether you are taking I-95, Turnpike, or 70 our centrally located second home will make sure you feel like you are in an Island State of Mind®.
Get Directions