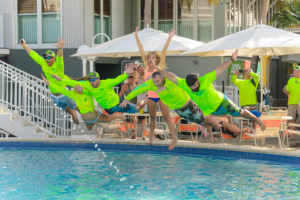 Thank you for joining our Islamorada Beer Company Crew.  We are very excited for you to go out and represent our brand.  Please familiarize yourself with our products and brand I strongly recommend, you visit our Facebook, Instagram, and this website to learn more about our company.
Beer Portfolio
A helpful guide to all of our brands.
IRS W9 Form
Please complete your W-9 form, please email it to admin@islamoradabeerco.com and mail to: Gisele Bradley, Islamorada Beer Company 3200 St. Lucie Blvd Fort Pierce, Florida 34946.
Event/Promo Timesheet
Please complete after you finish working the event.
Should you have any questions, please contact the Islamorada Beverages Representative you are working with.